PrizeRebel is one of the survey sites that have been around for years.  Not only does this site reward its members reasonably well, but given you only need to earn $2 before you can cash out, you're rewarded fast for your efforts. Plus there are various ways to earn so you'll never get bored.
Click here to start doing paid surveys with PrizeRebel now.
I'm often asked, is PrizeRebel legit or is PrizeRebel a scam?  Let me say from the outset that PrizeRebel is 100% a legitimate survey site and it is also absolutely not a scam.  The next question people usually ask is PrizeRebel safe – which of course it is. I wouldn't recommend it otherwise.  But don't just take my word for it; read any PrizeRebel review and you'll see many people having success with this survey site every single day. 
If you're considering signing up to PrizeRebel but not really sure if its the right survey site for you, then a great place to start is by reading this guide which covers all you need to know about PrizeRebel.  In this PrizeRebel guide,  I'll take you through everything you need to know so you can find out whether or not it is the site for you.  
Keep reading below for my full review or click here to sign up with PrizeRebel now.
PrizeRebel Review 2023
PrizeRebel Sign Up
It's super easy to sign up to PrizeRebel and will only take a few minutes.  They claim you can sign up in 10 seconds – but I think it's more like a few minutes if you set up your profile properly.  In fact people often ask for my tips in terms of a PrizeRebel hack 202 and this is it – spend time completing your profile properly.
The main reason people ask does PrizeRebel work, is because they have heard from others it doesn't.  But that's most likely because those people haven't taken the time to accurately complete their profile.  This is how PrizeRebel matches you up with surveys, so if you don't do this properly it may well seem like it's a waste of your time.
Earning Points
If you're familiar with SwagBucks, then PrizeRebel is a survey site similar to that.  That is there is a wide range of ways you can earn points in addition to completing surveys.  Members can earn points by watching videos, playing games, shopping online, joining mailing lists and even just by using their search engine when surfing the net.  This means you can accrue those PrizeRebel free points fast.
Like most survey sites, you earn points with PrizeRebel, with 100 points equaling $1.  Whenever you receive a survey or are given the opportunity to do a task for points, you'll be told exactly how many PrizeRebel points you'll earn, so you can decide if the task is worth your while.
You'll earn the most points by doing surveys, with most surveys earning you anywhere between 100 to even 250 points.  How long it takes to complete surveys depends on what the topic is, however you can expect to spend an average of 15-20 minutes completing a survey.  
There is also a PrizeRebel referral program where you can also earn points by referring your friends and family.  Unlike other survey sites where you'll earn a set amount of points when those you refer sign up, with PrizeRebel you earn a percentage of the points they earn.  This can be pretty good – because if those that you refer are reasonably active you can earn quite a few points for basically doing nothing!
PrizeRebel has a loyalty program too.  Basically the more active you are with PrizeRebel the more points you can earn over time.  Everyone starts out as a Bronze member then over time you'll advance to Silver, Gold, Platinum and finally Diamond membership.
How to Redeem Points?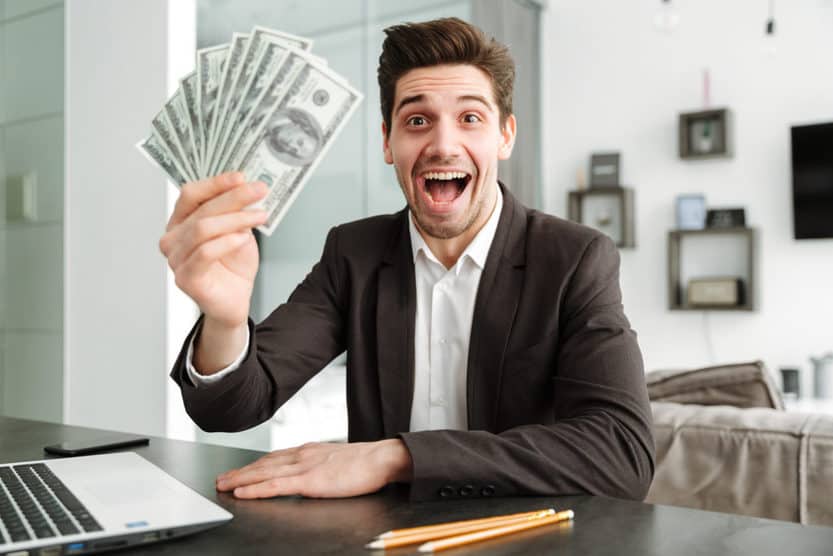 You need just $2 in your account, or 200 points before you can cash out for PrizeRebel rewards.  There are plenty of rewards to choose from as well including gift cards, PayPal cash or prepaid Visa cards.  However with just $2 you'll only have the option of an Amazon gift card – but if you wait until you have 500 points you can access all the different reward options.
One of the best things about PrizeRebel is their super fast processing times.  Some survey sites like PrizeRebel take weeks to pay out, whereas PrizeRebel pays out in as little as 24 hours – well for Gold and above members anyway.  For everyone else, you can expect to get your reward in around 7 days. 
Things to note
If you're after PrizeRebel PayPal cashout, just keep in mind with PrizeRebel that it is only available in amounts of $5, $10, $15, $20, $50 and then $100.  So it might be best to cash out each $5 or $10 – otherwise you'll have a bunch of points you can't do anything with.
Also there isn't a PrizeRebel app, but you can still use your smartphone to access their website and complete surveys while on the go.
Summary – 4 / 5
Overall PrizeRebel is a great survey site to sign up to if you're someone looking for a wide range of ways to earn points in addition to completing surveys.  Members are rewarded reasonably well for their efforts when completing surveys and their referral program is quite good.  However the best thing about PrizeRebel is their low cashout threshold and super past payment times.
Click here to sign up for PrizeRebel now.
Want to learn more? Read about other sites that offer paid surveys here.  You can also read our guide to surveys that pay cash instantly here or find all my survey reviews here.
Suzi is a stay at home mom who juggles earning money online whilst raising 2 kids. She's passionate about continual self development and earning money online for the benefit of herself and others.