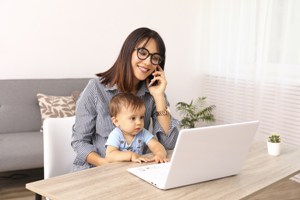 I first started this site to talk about my experiences earning money part-time by completing paid surveys! Over time, I began writing about my favorite hobby as well – gardening herbs.
On this site, I share all my experiences, tips and tricks so you can do both of these things too – earn a part-time income completing surveys as well as saving money, having fun and creating tastier dishes by growing your own herbs.
I love growing my own herbs. I find gardening very relaxing and I love growing items I can use in the kitchen. I describe how in depth in all my herb guides including in-depth guides to growing rosemary here, mint here, cilantro here, thyme here, sage here and oregano here. Or click below on one of my latest guides.
And if you want to make a side income, don't miss my survey articles.
While completing paid surveys will never make you rich, they can make some legitimate side money very easily in whatever time you have available, whether that's on your commute to work or while you are watching your kids play. I find them the perfect way to bring in extra money for our home in a very flexible way.
These days, I have tried so many survey companies and do so many surveys regularly that I feel like I'm an expert!
On this site, I share the best options and deals so you can do this too.
If you are ready to get started right now, here's my list of the highest paying survey sites – they are the best place to start.
If you want more options, here are my top guides to get you started:
You can also find my survey site reviews here or all my lists of top surveys here. I hope you find all my guides useful and also bring in a great part-time income with surveys!