Join Crowdology now and start participating in surveys to earn exciting rewards to cash out extra money on the side with Crowdology's paid survey platform.
Today I will provide some quick-hit thoughts about Crowdology paid survey platform on my blog. Paid surveys are a great way to earn some extra money in your downtime and you get to provide your views and opinions about a variety of topics and products and services from big brands and about big issues.
Crowdology is a simple and straightforward paid survey website where you bang out surveys expressing your opinion and you get clear cut cash rewards for your time and energy. Crowdology is a safe, legit, and secure website that values data privacy.
You can earn money from paid surveys, online focus groups and telephone survey interviews.
Click this link to join Crowdology
Signing up on Crowdology is Like This:
Fast.
You provide your basic admin information for a quick sign up on the Crowdology website and there will be paid surveys waiting for you to execute upon sign up. It is a good idea to budget some extra time to complete the extra screening questionnaires so you get higher paying specific and target survey opportunities for your background.
Typically the paid surveys take 5min to 15min to complete and there is clear values in dollar terms for you to know what you are getting in return for your time.
Earning Rewards on Crowdology is Like This:
Cash Incentives.
The range of cash payouts per survey on Crowdology can range from $0.50 cents all the way up to $10 dollars. You will see up front the cash payout and time required for each survey before you start.
There is a nice low minimum balance of only $8 before you get your first payout from Crowdology in retailer gift cards or something like a PayPal payout.
Click here on this link to sign up for Crowdology paid surveys
The Good and The Bad of Crowdology:
The Good – Crowdology is a reliable and safe website with a low minimum threshold for that first cash withdrawal and easy to complete surveys in bite size chunks of 5-15minutes perfect for your idle time waiting on stuff.
The Bad – The website is not as big as some of the more popular paid survey websites so sometimes there may not be good paying surveys for you to complete.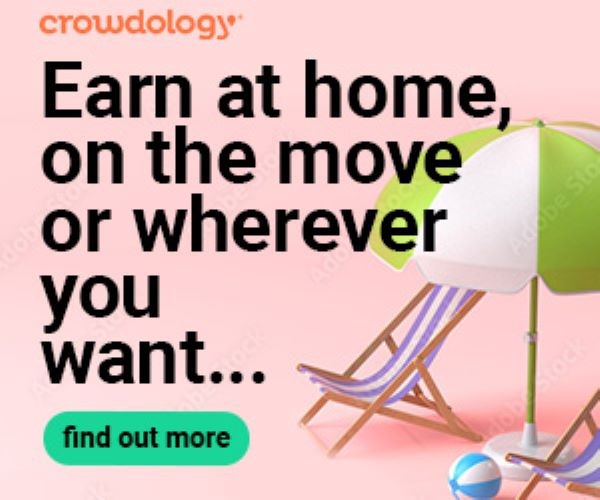 And that is a wrap on my quick write up on Crowdology, good luck on making that extra money.
Suzi is a stay at home mom who juggles earning money online whilst raising 2 kids. She's passionate about continual self development and earning money online for the benefit of herself and others.