One of the best ways to save money is to take free food surveys. Going out to eat is an enjoyable experience for everyone, but let's face it – it is expensive.
Food surveys are a super effective way to save money and to have a more enjoyable time going out (without worrying about money).
It might surprise you to learn that many survey sites offer surveys for free food. Whilst the most popular redemption option is usually PayPal, restaurant vouchers usually have lower pay out thresholds and shorter wait times.
Ready to take a survey for food? Find the top sites where you can do surveys to get free food below!
Compare Sites With Surveys For Free Food
How To Find Free Food Surveys
The process of finding survey food offers is more or less the same as finding surveys for Amazon gift cards. You just want to ensure that any site you sign up to actually offers vouchers with free food for surveys. All of the sites listed below will have a food survey for free food option.
When signing up to these sites, I recommend you offer as many details as you are comfortable sharing. This helps them find suitable survey offers for you. It's also important to be honest and consistent in your survey responses.
As always, I suggest enabling email notifications so that you receive surveys for free fast food offers as soon as they become available. This will give you the best chance to earn the best value rewards.
You'll quickly see that some of the most popular restaurant vouchers are for chains like Starbucks, Dunkin' Donuts, Dominos etc. You can also find vouchers for Uber Eats and other delivery services, as well as grocery stores.
PayPal redemption is also an option to consider as some delivery services offer this as a payment option, but note the pay out is often higher and wait times longer than gift cards/vouchers.
The Top Sites With Free Food Surveys
Need To Know:
Minimum Withdrawal: $3
Processing Time: 10 days
---
Swagbucks is one of my favorite survey sites as they offer plenty of ways to earn money. You can earn points from surveys, watching videos, playing games, shopping and more.
They also offer some of the best surveys to get free food. You can redeem points for vouchers to places like Starbucks, Panera Bread, the Cheesecake Factory and heaps more.
Electronic gift vouchers are sent super fast and take just a couple of days to receive (physical gift cards take longer). You can even get cash back for dining at restaurants if you link your card to your account.
With plenty of survey offers and other ways to make money there's always an opportunity to get free food with Swagbucks.
What I like:
Bonus for joining
Variety of ways to earn points (SB's)
Daily goals for more points
What I dislike:
Some rewards are not worth the effort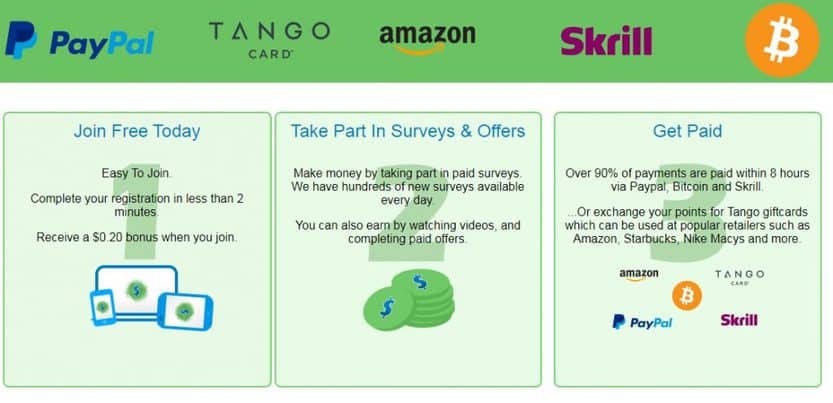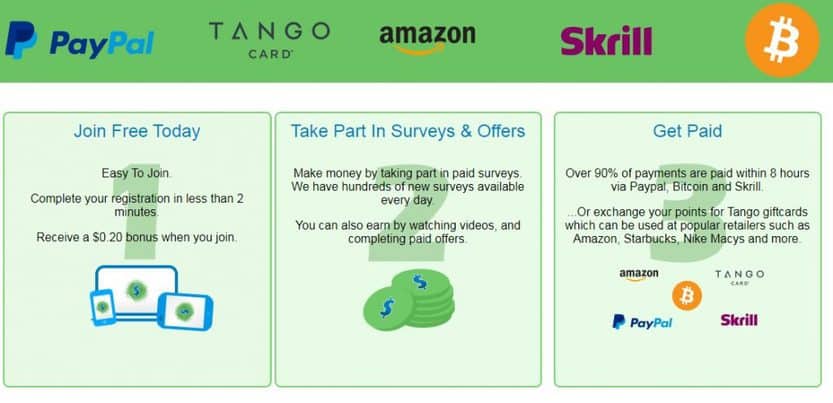 Need To Know:
Minimum Withdrawal: $1
Processing Time: Instantly
---
One of the fastest sites to take survey for free food is Superpay.me. Not only do they have a low pay out threshold of just $1 (usually a single survey), but for most gift vouchers redemption is instant (or under 12 hours).
One of their gift voucher redemption options is Tango. This gives you access to a whole range of restaurant options (whatever Tango offers) such as Starbucks, Applebees, Dunkin' Donuts, Olive Garden and so much more!
What I like:
$1 to cash out
Instant redemption (under 12 hours)
Huge range of restaurant vouchers
What I dislike:
Cash out fees for some rewards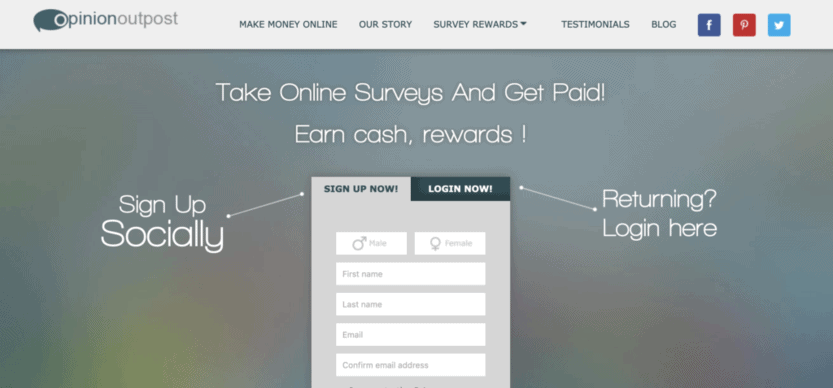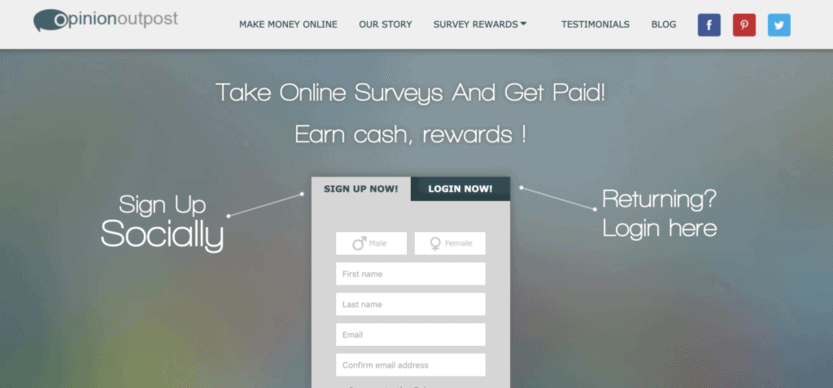 Need To Know:
Minimum Withdrawal: $5
Processing Time: Instantly
---
Opinion Outpost is another site where you can do consistent and well paid surveys. A survey about food might include questions like "if x happens while you're eating, what would happen to your appetite?" but there are plenty of other survey topics.
One of the best things about Opinion Outpost is that you can get sent gift cards instantly. They offer restaurant vouchers to places like Dominos and Chili's, as well as a few other restaurants which means you could do a survey now for dinner tonight!
If you're after fast food from instant surveys, I'd give Opinion Outpost a go.
What I like:
Gift vouchers sent instantly
Short, well paid surveys
What I dislike: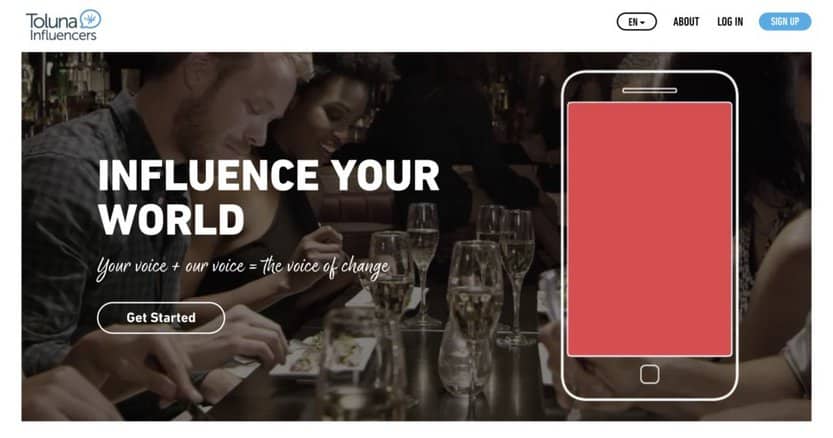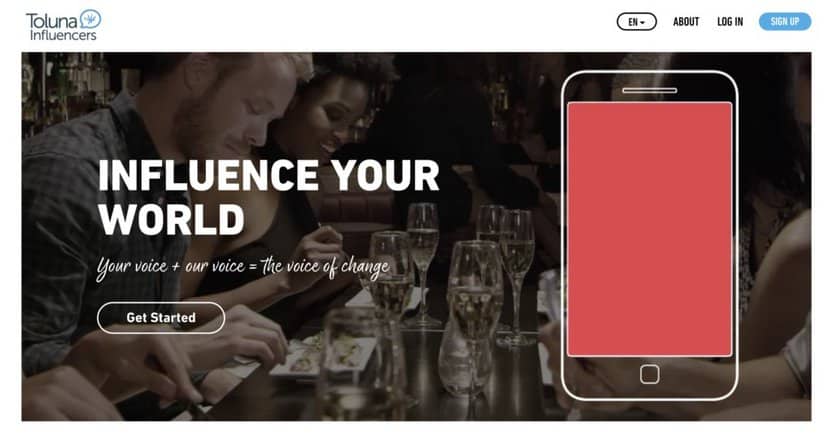 Need To Know:
Minimum Withdrawal: $25
Processing Time: 2 weeks
---
Toluna is a huge global survey site and one you can trust for fast food surveys for free food.
Some of their restaurant options include On the Border, The Cheesecake Factory, Chili's, Starbucks just to name a few. They also offer PayPal redemption. However for faster rewards, I recommend redeeming points for restaurant vouchers.
What I really love about Toluna is their professional site and positive reputation. This is a survey site you can trust and I generally find their surveys to be well laid out and fairly paid, and I really enjoy being a member of their survey community.
What I like:
Reliable survey name
Get bonus points for joining and referring others
Some of the best prize draws
What I dislike:
Processing times long (sometimes over 6 weeks)
Need To Know:
Minimum Withdrawal: $2
Processing Time: Within 24 hours
---
There are several reasons why you might want to complete a survey for free food with PrizeRebel.
This site is growing fast with a reputation for offering high paid surveys with a low pay out threshold and fast processing times.
They offer vouchers for a good range of restaurants like Starbucks, Dunkin' Donuts, Burger King, Chipotle and more.
They also have a membership program where gold members are paid instantly and others are paid within 24 hours. The more surveys you complete, the higher your membership level becomes.
There's plenty to love about this site!
What I like:
Site receives some of the most positive reviews
Gold members paid instantly (others under 24 hours)
Only $2 needed to cash out
What I dislike:
Dealing with third parties
Need To Know:
Minimum Withdrawal: $10
Processing Time: 15 working days
---
When it comes to pay, I have found Opinion Outpost to be one of the more generous sites. A single survey can pay upwards of $5 (and sometimes even $10).
However they do have longer processing times which means it can take around 2 weeks to receive your reward.
When it comes to their free food with survey offers, they have vouchers to TGI Fridays as a reward option. I do enjoy their surveys although I find I'm not suitable for many. However, you may have more luck.
What I like:
High paid surveys on offer
Good referral program
Paid polls
What I dislike:
Can take 2 weeks to get your reward
Not ideal for all demographics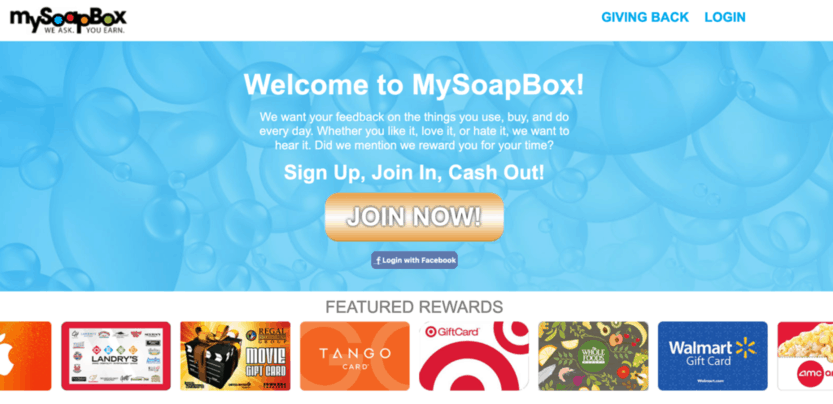 Need To Know:
Minimum Withdrawal: $25
Processing Time: 7 days
---
MySoapBox has a very good range of restaurant voucher options such as Olive Garden, Red Lobster, Starbucks, Whole Foods and heaps more.
Their surveys don't pay a huge deal – usually between 750 – 1500 points (or 75 cents to $1.50) however they are generally short and easy to complete.
This site also has the benefit of offering a low minimum redemption amount after your first withdrawal, and they have plenty of other gift voucher options for variety.
What I like:
Easy to join with lots of surveys on offer
Good range of restaurant vouchers
What I dislike:
Need $25 to cash out
Low survey rates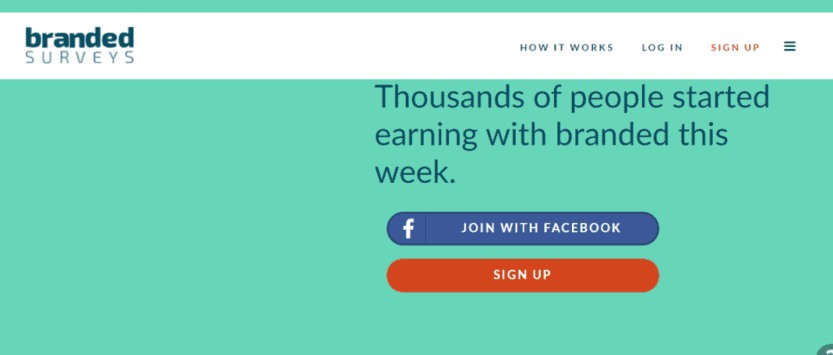 Need To Know:
Minimum Withdrawal: $10
Processing Time: 1-2 business days
---
When it comes to sites where you can take surveys for free food, Branded Surveys is a good one to use.
They generally pay well for surveys, they have a low pay out threshold of $10 (or 1000 points) and offer over 100 gift card options with several restaurants among them.
They also incentivize members to earn more with badges where you get more points the more surveys you complete.
I don't have a huge deal of experience using this site, but I do know that it is a large global site with surveys you can trust.
What I like:
Members can earn badges to get more points
Accepts users over 16 years old
What I dislike: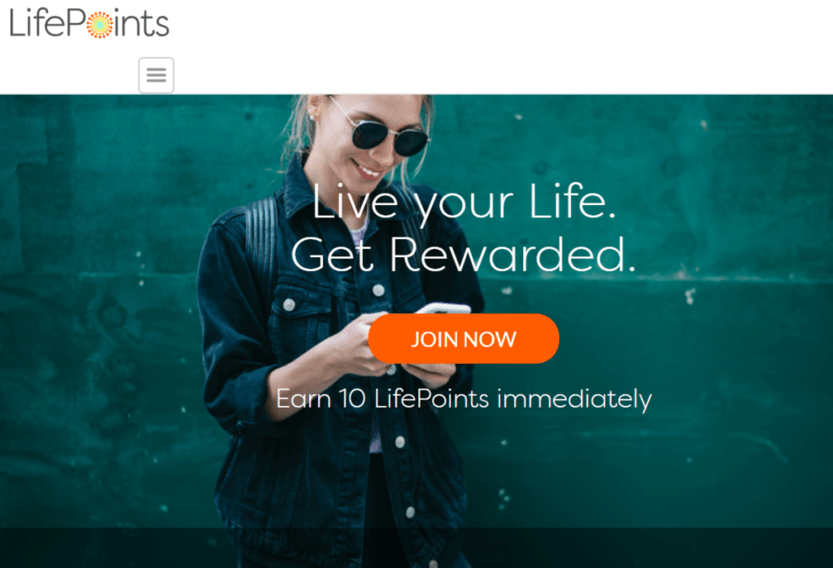 Need To Know:
Minimum Withdrawal: $5
Processing Time: 10 working days
---
You may or may not be familiar with Lifepoints (a survey site formed by MySurvey and Global Test Market), but it is a fast growing site with a good reputation for offering fair online surveys.
While their online surveys are good, they don't offer a huge range of free fast food surveys besides for Starbucks vouchers. However, they have a fairly fast PayPal redemption time of 10 days which can be a good option for delivery service which accept PayPal payment.
You can also earn points immediately just for signing up.
What I like:
Get a reward for joining
Fairly fast Paypal redemptions (10 days)
Over 5 million members worldwide
What I dislike:
Small range of food vouchers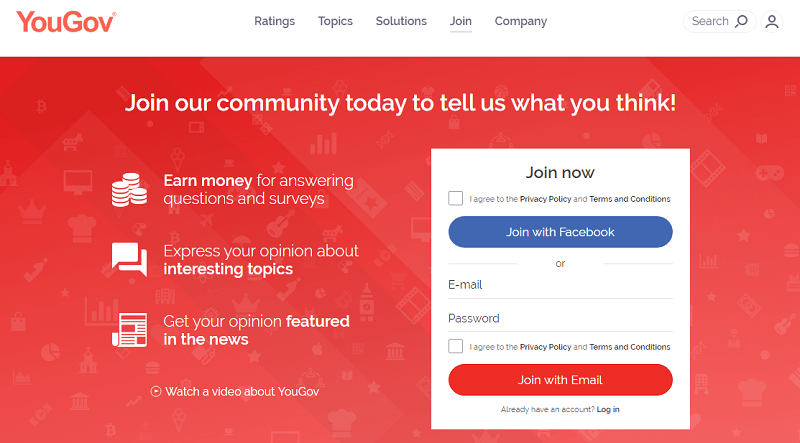 Need To Know:
Minimum Withdrawal: $15
Processing Time: 3 weeks
---
If you can join YouGov surveys, I highly recommend it. This is a respected survey company with their statistics commonly quoted the media.
You need $15 in your account (or 35,000 points) to request a reward and they offer several restaurant vouchers for redemption.
It's worth noting that while they are a trusted survey company with a strong reputation, some people have a lot of success with this company, but other's never do. The only way to know if it's right for you is to sign up and try it out.
What I like:
Rewards (up to 200 points) for referring a friend
Good range of survey offers
Surveys generally short and simple
What I dislike:
Paypal payments require patience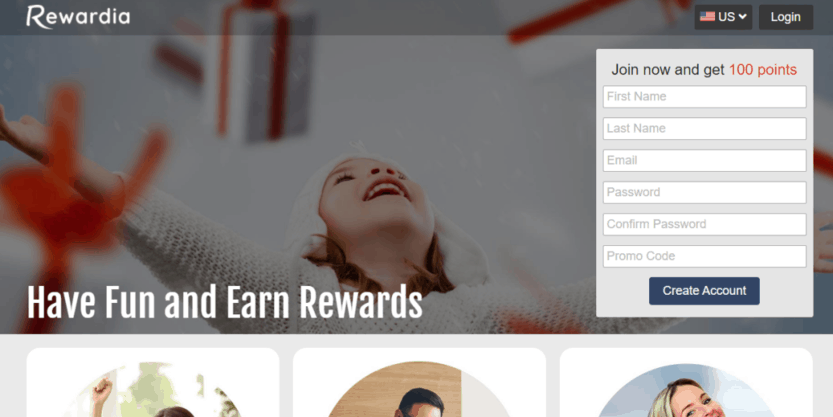 Need To Know:
Minimum Withdrawal: $5
Processing Time: Instantly – 24 hours
---
There are some things I like and some things I don't like about Rewardia surveys.
I like that they have a huge range of surveys and ways to keep yourself entertained on their site (like polls and games). However, I don't like that I am disqualified for the majority of surveys. Their demographics matching is not perfect.
On the plus side, they do have a good range of vouchers (including restaurants) with a low withdrawal threshold of $5 and instant processing – if you're able to earn this from qualifying surveys!
What I like:
Excellent referral program
Points just from polls, games and videos
Bonus reward for joining
What I dislike:
Unsophisticated survey matching
High threshold for cash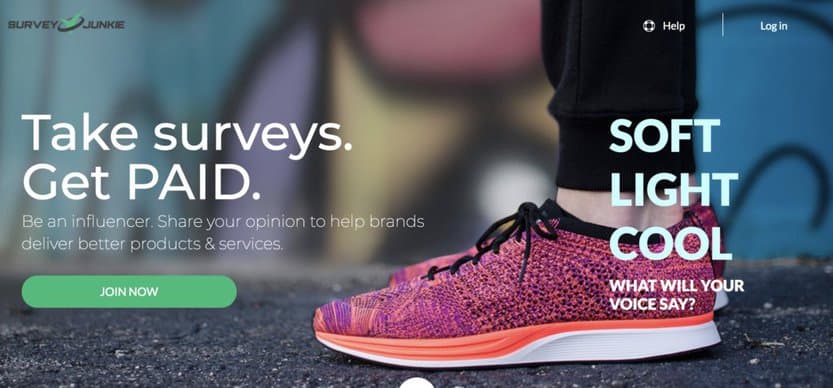 Need To Know:
Minimum Withdrawal: $10
Processing Time: Instantly
---
Whilst Survey Junkie doesn't offer restaurant vouchers, I'm including it in this list of free food surveys as they are a reliable site with PayPal redemption.
Survey Junkie is one of the rare sites where you only need $5 in your account to request a PayPal payment, which you can then receive instantly.
Many online delivery services will accept PayPal payment (such as Uber Eats), so this site is still a good idea if you're after free food!
What I like:
Offers a good app to get PayPal money
Only $5 needed to get a reward
Small reward with every screen out
What I dislike:
Some users find a high rate of screen outs
I hope you enjoy doing surveys for free food! They are an awesome way to save money and be rewarded for your opinion. Also check out our list of survey sites that pay via PayPal here or find all my survey guides here.
If you have any questions, please leave a comment below!
Suzi is a stay at home mom who juggles earning money online whilst raising 2 kids. She's passionate about continual self development and earning money online for the benefit of herself and others.