What's the main reason for the popularity of the highest paid survey sites? They offer cash for completing surveys at anytime, from anywhere. Basically, if you have an internet connection, you have a means of earning money from online surveys.
But not all survey sites are created equal. Some of the best paid online survey sites can offer up to $20 per survey, while other paid survey sites will pay you as low as $2 for a survey of similar length.
There are many reasons for this, but if you want to make money from paid online surveys now, you need to know which sites offer the top paid surveys with the highest paid surveys.
In this article, I've narrowed it down to sites with the highest paying online surveys which offer you the best return on your time and effort.
As always, I encourage you to sign up to multiple sites as the best survey sites for one person may be unsuccessful for another. The only way to know the best paid survey sites for you is to try.
Let's get started!
The Best Survey Sites 2019 With The Highest Paid Surveys
Most of the best online survey sites pay anywhere between 50 cents to $5 per survey, with each survey taking around 15-30 minutes of time. Obviously, there is a big difference between 50 cents and $5 for the best paid online surveys!
There are a few things that make an online survey site a top paying survey site.
Firstly, they need to offer regular surveys. One survey a month simply won't cut it as even the best paid surveys will offer limited money.
Next, they need to have a high paying survey average, around $3 – $5 per survey.
Finally, the top paid survey sites should offer further opportunities for earning even more either through research focus groups, product trials, interviews and more. I've prioritised these things in the top paying online survey reviews.
You'll find a comparison chart of the sites with the highest paid surveys and their reviews below.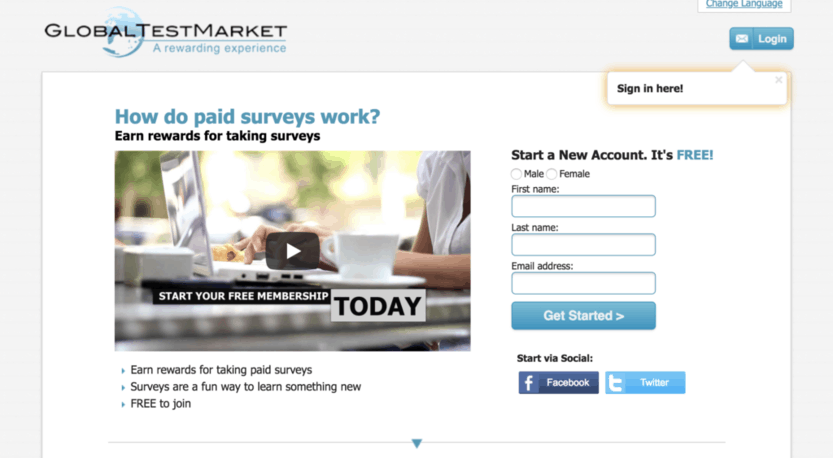 Global Test Market Panel has been quite a high paying survey site for me. It's super easy to use and to see what you've earned, as well as receiving entry into sweepstakes. You get entry into sweepstakes for completing surveys, even if you were disqualified from the top paid surveys.
They also have some of the best surveys for money and a great rewards catalogue where you can get electronic gift cards, Amazon vouchers, make donations to charity and also get paid out via PayPal.
Note you have to have 1000 points or more in your account. That means although your PayPal payment may only require 250 points, you need to wait until you've accumulated 1000 points.
This is annoying, but they do pay in the end. There can be a delay however around 2 weeks for me. This is quite long – some sites do it instantly.
However, since I receive loads of offers and do love the site, I still highly recommend it and one of the best survey sites to make money.
Click here to sign up to Global Test Market Panel.
Swagbucks is the ultimate site for earning the most possible from doing the least possible! They don't simply offer the best surveys to make money but so much more.
Although they don't pay phenomenally, they do pay you to take surveys, watch videos, shop through their sit, download a browser and more.
This is why it's such a popular online survey site – there's a huge range of ways to make money in addition to high paying online surveys. There's always a way to make money with your time.
Their rewards include gift cards and PayPal payments, and they even pay you for joining making them one of the best survey sites for money.
Click here to sign up to Swagbucks or read my full review here.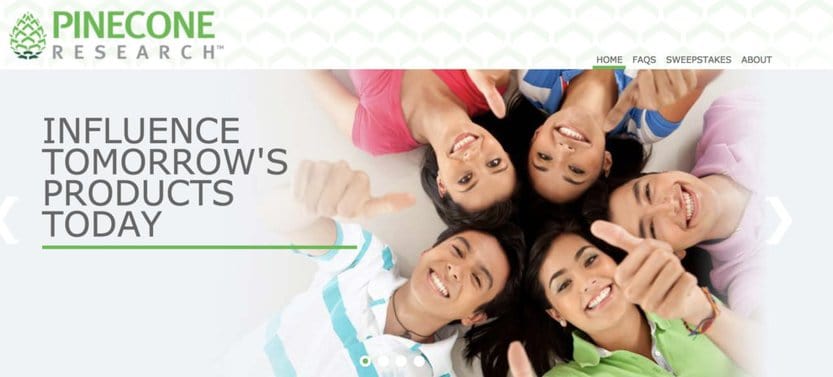 Another one of my favorite survey companies and the best paid survey websites is Pinecone Research. I encourage you to sign up as their surveys are quite exclusive, and you'll want to become a member as they offer special deals and some of the best online surveys for money.
One of the highest paid survey companies – on average, it's $3 per survey which isn't a lot but more than many sites. What is great however is that you can get regular offers. They also via PayPal.
In addition to top paying online surveys, the great thing about this site is their awesome free product trials, where you can trial a product and get paid to do it! They simply require your feedback on different products from familiar brands.
You have to apply and see if you're accepted as they do look for people in specific demographics.
It's worth seeing if you are a fit. It doesn't take long and it's a top paying survey site to sign up to!
Click here to sign up to PineCone Research.
Some people have great success with Opinion Bureau claiming that they offer the best online surveys to make money, while others don't. I receive regular survey offers paying up to $10 per survey.
In fact, most of the offers I get are at the higher end of what survey sites typically pay. For me, they have some of the best online surveys for cash.
One of the biggest issues people seem to have is getting disqualified from surveys early on, and since they don't offer a payment for participation, it can feel like this time is wasted.
They do pay via PayPal and Amazon gift vouchers, among other ways, but another issue that can happen is that their rewards can take a while to come. While you only need $10 to cash out, it can take some time to receive this.
Will they be the highest paying online survey site for you? The best way to tell is to sign up. But since they do pay via PayPal, they remain one of the best survey sites for cash.
Click here to sign up to Opinion Bureau.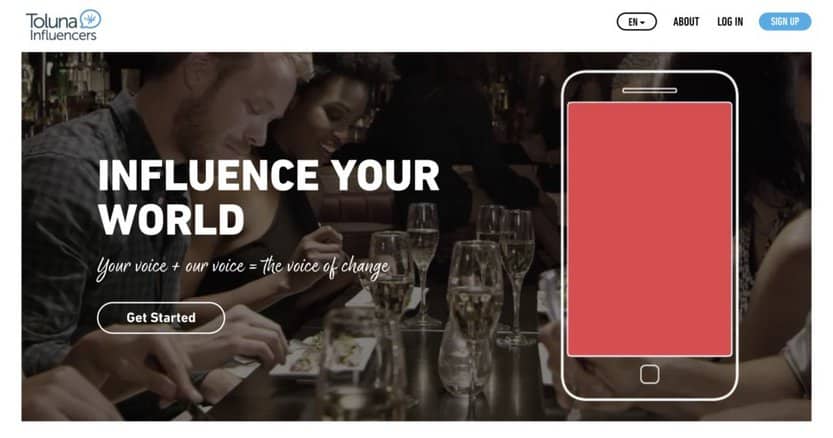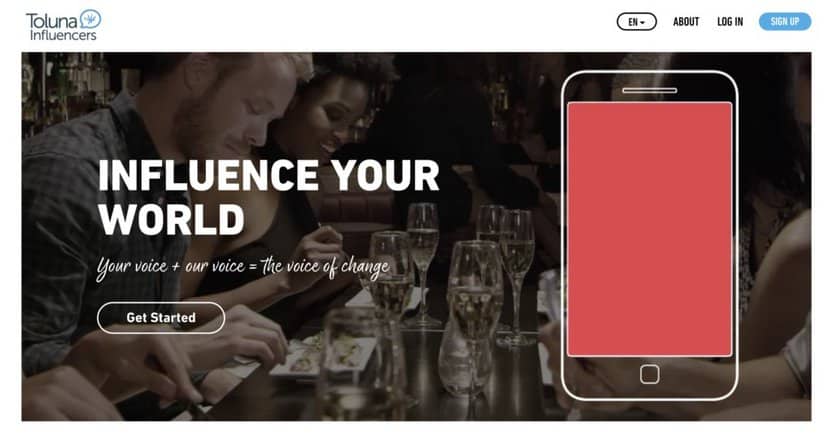 Another site in my top paid surveys review that allows you to take surveys for money is Toluna.
Hands down, this is one of the best survey sites to earn money. It isn't necessarily the high pay per survey that I love about Toluna. While they don't offer the best surveys for cash, they offer a lot of them! It's this regularity of offers that I love.
They're also easy to complete, and there are other ways to earn like product reviews where they pay you to receive and keep an item.
They also have a great online community and you can participate in other things like polls.
I've also received on occasion interview participation offers where the rewards were up to $50. These offers seem to be appearing more and more which is making it one of the best survey websites to make money.
Toluna is a well respected, top survey site you'll want to join to receive high paying paid surveys online.
Click here to sign up to Toluna.
For many reasons, MySurvey is one of the best sites to get paid for surveys. I've been a member for a while, and I have to say this site only gets better. This is because the amount they pay you per survey increases depending on the membership level you are at.
The more surveys you complete, the closer you'll get to moving up a level, making them one of the best survey companies.
There are several gift cards you can choose from, including a PayPal payment, and you also get sweepstake entries for their surveys.
Remember to make sure you fill out all the profile information to save your time completing surveys. This allows MySurvey to have information pre-filed and allows you to receive more regular and relevant survey offers.
They're also one of the best survey sites that pay cash via PayPal so you can easily redeem points.
Click here to sign up to MySurvey.
The final site offering the highest paying surveys for cash is Ipsos i-Say – also known simply as i-Say. I have a soft spot for i-Say as it was one of the first sites I signed up to.
Although things started slow, they are now one of the best paid survey sites I've joined.
What makes them one of the top survey companies is that they are super transparent. Surveys tell you how many points you get – where 100 points is equal to $1 – and how long the survey will take.
One thing I've found (and loved) is that the surveys are usually faster to complete than they say. A 30 minute survey can easily take me 20 minutes, plus they are simple and visually appealing. The pay is also very reflective of the survey's difficulty.
You need to have $15 in your account to redeem a Paypal payment, but there are other ways to redeem points as well such as gift cards and charity donations.
Definitely one of the best online survey sites for money making!
Click here to sign up to Ipsos i-Say.
I hope you've found my list of the highest paying online survey sites helpful! If you are interested in finding which of these sites pays cash for surveys via PayPal, click here or find surveys that pay instantly here.